Location: [USS Holder Homepage] USS Holder - USS Holder Association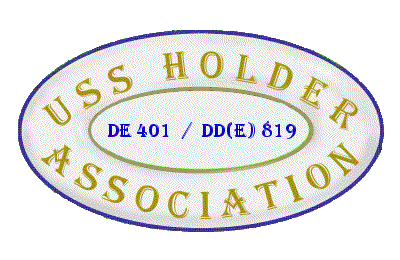 Recent Shipmates & First Mates Supreme Transfers.
First Mate Marjorie Becker widow of Holder Plank Owner, then Lt. Charles Becker and later Admiral has made her "Supreme Transfer" embarked on her voyage November 27th, 2017. May calm seas and following winds accompany you Marge.


This page(http://www.ussholder.com/Holder-Assoc.html)
&nbsp &nbsp &nbsp was last Modified: 16 April 2008